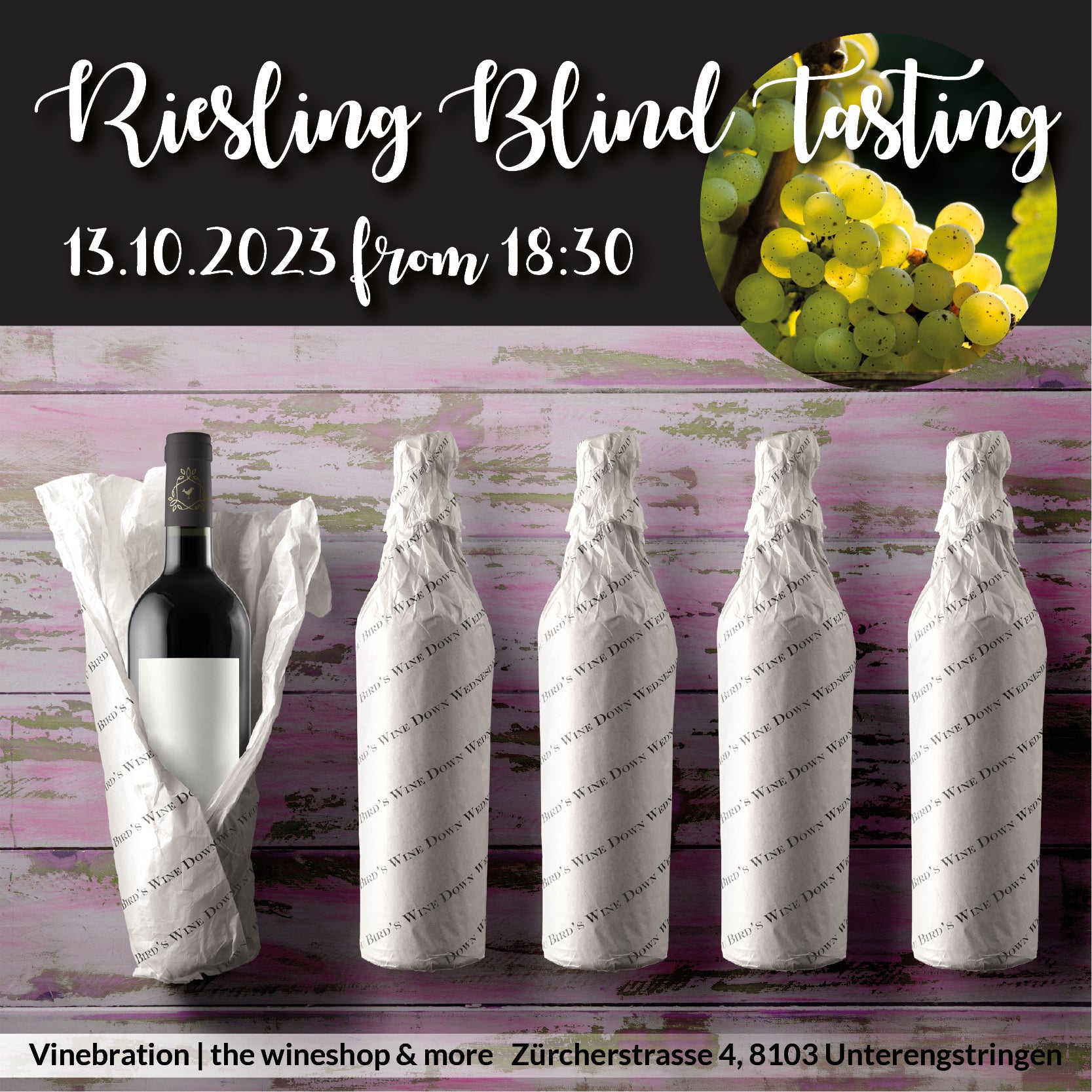 Riesling is in the focus of our next Friday tasting. Some like it, some not so much... We definitely love it! Of course, it's a question of taste. What cannot be questioned is that Riesling is a multifaceted grape variety: from bone dry to sweet, from young to long aged, in every category we can find great wines made of Rhein Riesling. 

Most of the well known Rieslings come from Germany. Let's see if we can surprise you, let's see where excellent Riesling can come from. 

This tasiting is going to be full of surprises. Are you in? Only limited number of places are available.

Where: Vinebration - the Wineshop & More
Zürcherstrasse 4, 8103 Unterengstringen

When: Friday, 13th October starting at 18:30

Price: 30 CHF wine and fingerfood included in the price - entry fee is reimbursed in case of 300CHF purchase / order value
Sign-up: in e-mail (info@vinebration.com) or on phone (+41 78 812 48 19)
We are looking forward to seeing you!
Cheers,
Jusztina & the Vinebration Team