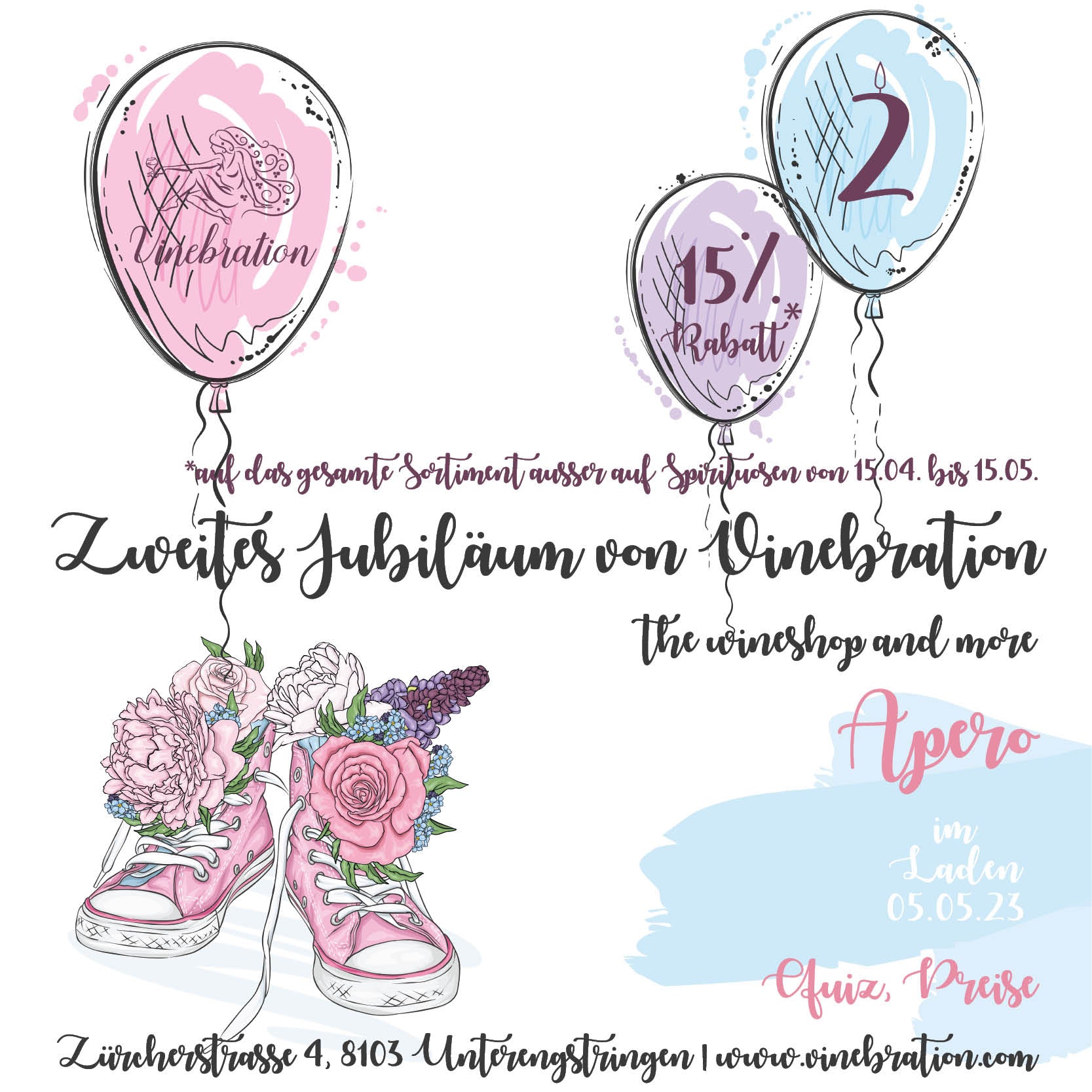 Dear Customer,
You may be surprised that the Sale category is empty. It's not the case... Vinebration Wineshop is celebrating it's 2nd anniversary. So we thought it would be a nice guesture to give a gift to our clients when they purchase online.
From 15.04. till 15.05 we give 15% discount on all the wines and gourmet products purchased online as a gift from us. This time the discount is calculated automatically and is deducted from the value of your shopping cart at the checkout.
Let's celebrate together! Cheers!
---