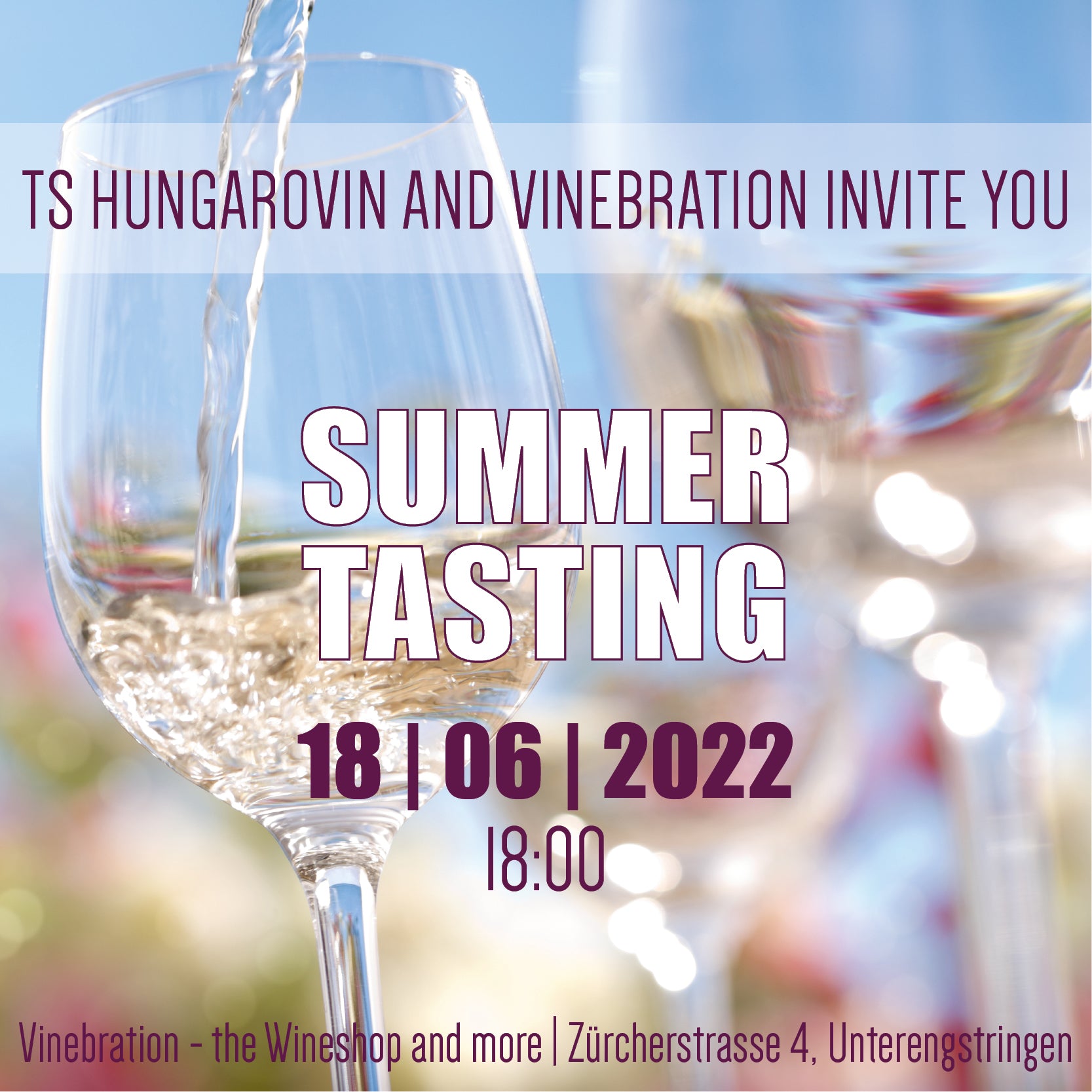 Summer is just around the corner (let's hope so :) ). 
We have selected 12 refreshing still and sparkling wines for the summer, this time focusing on only Hungarian ones.
What can you expect:
When: 18.06. Saturday, 18:00
Where: Vinebration Wineshop, Zürcherstrasse 4, 8103 Unterengstringen
 Admission: 20 CHF which includes the wines and fingerfood. The entry fee will be reimbursed in case you buy / order wines for at least 200 CHF.
Sign-up: click on the button at the bottom of the event description or send us a mail to info@vinebration.com
Cheers!